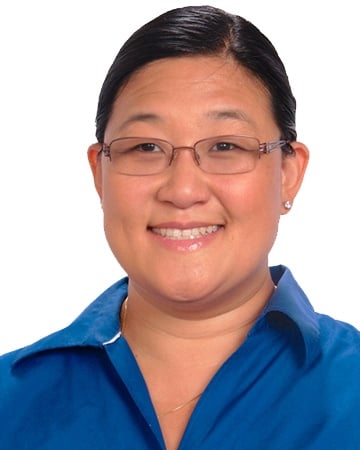 Article by
Sr. Support Analyst
There's a syndrome affecting the majority of newly minted MRI users. It's undermining ROI. It's eating into productivity. It's even killing trees. And if you are like the majority of those who have recently implemented a new enterprise property management accounting solution like MRI, you're probably a victim, too.
The culprit? Implementation fatigue. It strikes after you've emerged from Phase I and your core management and accounting functions are finally performing smoothly. Part bliss, part exhaustion, implementation fatigue results in the neglect of key functions, including a lot of the features that serenaded you into investing in this cutting-edge property management accounting solution in the first place.
In the name of maximizing the return on your investment, we'd like to highlight some of the key functions of MRI that you are likely underusing—or even ignoring:
1. Customization Toolkit
One of the great strengths of the MRI platform is its unique ability to be customized—using built-in tools—to accomplish virtually anything you could ask from a property management accounting system. With MRI's Toolkit, you can modify or add to existing tables, views, web pages, and reports to tailor your system in ways undreamt of by MRI's authors. These modifications are fully supported by MRI and persist through software upgrades. The power to create the system you truly want is already at your fingertips.
2. Automated Notifications
The event notification features of MRI's Web version can be configured to ensure that you never miss a critical date. Use it to stay on top of your portfolio—to monitor events before they occur—in time to take action or make a more informed decision. Sleep better, knowing the system is keeping an eye on the "time-bombs," those triggers that involve painfully costly consequences if not addressed in time.
3. Powerful Budgeting & Forecasting
MRI's Budgeting & Forecasting module empowers you to create sophisticated budgets and forecasts accurately and efficiently. It makes the most of the data already in your database while providing you complete flexibility to layer in your assumptions globally or granularly. The beautifully designed interface permits easy and secure collaboration so you can leverage the participation of the most appropriate resources for each budget component. You can create unlimited variations of each model for "what if" analyses and reforecasts. Implement Budgeting & Forecasting and transform your budgets from painful annual necessity to a dynamic performance decision-making tool.
4. Accounts Payable
You were probably told that MRI partners with the best-of-breed providers of A/P automation. Its time to take advantage of it! With MRI, you can go totally paperless with your entire A/P workflow, from invoice generation to vendor payments and purchases. You're welcome, Planet Earth.
5. Viewpoint
MRI's ViewPoint is a powerful executive information tool that provides an immediate top-level view of a portfolio across all asset classes. ViewPoint is organized according to the way you define your property, portfolio, or portfolios. Slice and dice by any attribute, measure performance, and drill down to the transaction level data with the click of a mouse. ViewPoint puts the power to understand and maximize the value of your real estate assets in the hands of your organization's decision makers.
If these features are not a part of your day-to-day operations, it's likely there are other bells and whistles of the MRI software that have been relegated to the proverbial back burner. The diagnosis is clear: implementation fatigue is nibbling into your bottom line. The prognosis may be a customized gap analysis to help optimize your MRI software and maximize the return on your investment.