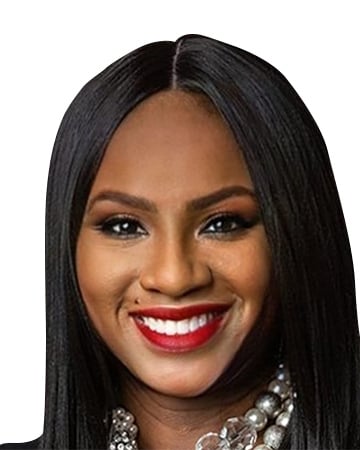 Article by
Industry Principal, Affordable Housing
You've made the decision to purchase a state-of-the-art property management software solution to streamline your work and help maximize profits. Congrats.
Now comes the pain.
Implementing a new system is challenging at best; at worst, it could be a time-sucking nightmare. It all depends on with whom you choose to embark on the implementation journey.
As you solicit and mull over the various implementation proposals, it's important to ask the right questions to ensure that you choose the right implementation team for your company. Just because a firm seems confident they can have you up and running without a hitch in no time, doesn't mean they can.
Here are the top questions that you need to consider before you embark on the software implementation saga:
1. Did the prospective partner assess our team and our needs?
The accuracy of a proposal will depend entirely on how carefully a given company has scrutinized the strengths, needs, and resources of your operation.
The experienced candidate understands that no two projects are alike. Each implementation comes with its own challenges and contingencies.
A simple "cookie-cutter" proposal may seem cost-effective, but it can never result in a system specifically configured for your unique business.
Bottom line: Unless a proposal is based on a comprehensive analysis of your company's particular pain points and goals, it won't properly address them without added costs.
2. What is the scope of the proposal? Are the deliverables defined?
One proposal may be vague on scope and deliverables—making it impossible to meaningfully compare it to others. Another proposal may define "implementation" narrowly, considering it complete with only the most basic functionality in place: your bills are getting out, you're collecting rent, et voilà.
The one you select should clearly identify deliverables and show how they relate to your particular objectives—including the "bells and whistles" that attracted you to the software in the first place. A typical real estate company uses only a fraction (perhaps 30-40% on average) of the functionality they've already purchased, so it's important that your prospective partner articulates how they will help you optimize your software to maximize your ROI.
Before accepting a proposal based on a low quote, be sure you are clear on what it covers, and, more importantly, what it does not.
3. How much work will be expected from my team?
The implementation of a mission-critical system is a major undertaking. It cannot be accomplished without an impact to your daily routine, or to the workload of your staff. A proposal should acknowledge the requisite internal effort and estimate its magnitude, so that you can evaluate the burden it will impose on your organization. A low-ball proposal may be based on an assumption that your team will take a larger portion of the work than is possible or practical. Ask yourself: 1) do you and your team have the bandwidth to take this on (and the ability to reassign regular responsibilities— your "day job"—accordingly) and, even more important, 2) does your team have the expertise or domain knowledge to do it well?
4. What type of expertise does a firm offer?
Are they technical people? Industry people? Will the former understand a new regulatory environment and how the software could help you adapt to it? Will the latter understand the technical minutiae and bugs the way that the tech people could?
Ideally, your partner in the implementation project will be equal parts technology master and real estate guru. This combination of tech savvy and market intelligence means they can not only foresee and troubleshoot common glitches and problems, but they also have insight into how your competitors are using technologies, and how you can optimize it.
More experience means greater efficiency: an experienced team will simply get you through more quickly, with fewer surprises. So if the veteran team quotes a higher hourly rate, don't assume that it translates to a higher price tag in the end.
5. What is the prospective partner's core business?
Some consultants specialize in one software product or platform. They may have excellent knowledge of their subject but may lack the breadth of experience that will serve your business more holistically. Some work for the software vendor themselves. They may have access to up-to-date information about their product but might—despite good intentions—be incentivized to get their product to new customers rather than lavish attention on existing or past ones.
The best consulting partner is the one who's not tied to any single solution, but one who takes a broad view of your business and the technology that supports it, and undertakes the consultancy with an emphasis on the partnership. They will look beyond the successful project, toward a strong, on-going relationship, to continue to be your trusted advisor for real estate technology matters over the long term.
***
Yes, implementation can be a painful process, but the right consultants can not only minimize the hurt, but can also help maximize the gratification—and the profits—that await you on the other side.