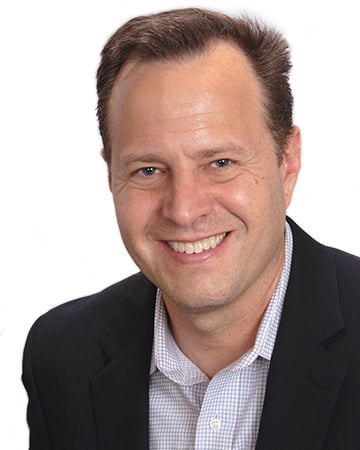 The crossroads of real estate investment management and software solutions has, until recently, been a somewhat lonely space. Real estate investment managers looking to enhance their capabilities beyond general ledger (GL) software had only generic investment management software such as Investran—never truly a hand-in-glove fit with the real estate world—from which to choose. But 2016 has been a breakthrough year.
MRI, one of the most trusted platforms in real estate management, has just released Investment Accounting, a brand-new, built-from-the-ground-up, impressively robust and powerful module to complement MRI's Investment Management suite.
First, we should explain MRI's somewhat unique approach to investment management.
Three Products, One Sweet Suite
MRI's past success with a "best-of-breed" approach carries over into its foray into investment management. There are three products that make up MRI's IM offering:
MRI Investment Accounting. MRI's newest core module gives investment managers one-click consolidated financials with drill down capability from investor level to property level. More than the ability to produce slick financial statements, Investment Accounting can also handle automatic processing of all capital transactions (contributions and distributions), and has even mastered pretty complex waterfall calculations.
MRI Investor Management. This past June, MRI acquired Integratec, a data aggregation and lifecycle investor reporting platform. MRI's Investor Central provides a solution for investment managers to collect and standardize all of the raw information from their various property managers, and provide their investors with robust reporting.
MRI Investment Modeling. Of course, successful investment management goes beyond simply managing the investments one currently has and must also effectively cast valuations for the future. This is where MRI's Investment Modeling comes in, a module that can forecast cash flows and value for even the most complex of assets while also allowing for comprehensive scenario building to support buy/sell analysis, debt management, and overall strategic planning.
With these three complementary products, MRI now meets the fullest range of real estate investment management needs and capabilities.
From Development to Beta to General Release
MRI's Investment Accounting module is impressive in its own right: from consolidating GL data to handling capital transactions to performing complex waterfall calculations, this module does a lot. Even more impressive is its expedited journey from software development (started, in earnest it seems, in January 2016) to beta (summer 2016) to general release (November 11, 2016). Clearly, such lightning-paced evolution is indicative of MRI's investment in and commitment to—not to mention aptitude with—real estate investment management.
Now that this product is in general release, we look forward to working further with it and learning more at upcoming collaborations with MRI, and helping even more of our investment management clients harness the power of these exciting new tools.