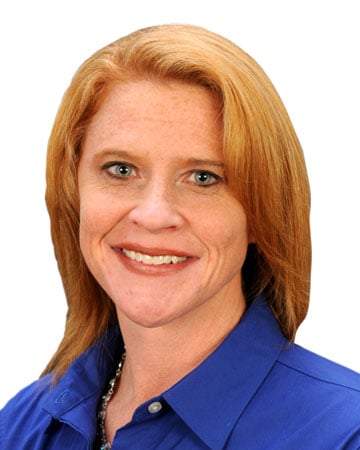 Article by
Sr. Consultant
At the risk of bragging, we at REdirect are leading experts at using MRI, one of the world's premiere real estate software platforms. And even we were pleasantly blown away at the November 2016 International Users' Conference (IUC) in Nashville with all that MRI has to offer—and will soon be offering—to real estate professionals in both property management and investment management. We are pleased to share with you some of the most impressive highlights from this year's MRI IUC, "In Harmony."
A Statistical Explosion
MRI executives opened the IUC by illustrating some impressive statistics. With more than 650 employees—20% of whom are outside the United States—and a 2016 20% growth rate, MRI's growth trajectory is remarkable. By working with 70 partners—19 of which joined the MRI family this year alone—MRI is the champion of synergizing the talents of disparate players to create a masterful product.
More than 325,000 cloud-based users utilize nearly 1,600 servers around the planet, helping to manage nearly 2.5 million residential units (of which nearly 800,000 are affordable housing units). And, perhaps most impressive of all, MRI can rightfully boast a 98% client retention rate.
MRI Application eXchange is growing exponentially: with more than 200 applications available currently—76 were added in 2016 alone—there have been over 3,400 downloads by users around the world.
New Capabilities
Going, Going, Gone Global. With a quarter of its business in markets outside the United States—and with a view to doubling this percentage in the next five years—a big focus for MRI has been improving its International Module. To this end, they have doubled their sales marketing account management group and built a huge team who understands tax and regulation for foreign markets.
Already, MRI X.4 has been enhanced with this target international audience in mind: in one seemingly small—but much appreciated—example, you can now turn off hotkeys if you would rather use those key combinations to input special characters. More significantly, you can now present a financial statement with two currencies presented on the same page from Core. This is a fairly complex ability that sets you up to create custom reports in ways unprecedented for international users.
Another key new capability for international users is the revaluation tool. The new tool in X.4 has really simplified things, yet is both more complete and compliant. Revaluation now includes items posted directly to the Journal table, and follows standard rules for foreign currency transactions. Increasing compliance related to reporting gains and losses on foreign currency transactions is a big win for MRI in the global marketplace.
One Sweet IM Suite. As discussed elsewhere, MRI has burst onto the investment management (IM) space in a big, powerful way. With three products comprising one robust offering, MRI's investment management suite can compete against the best. These three parts include: Integratec, for data aggregation; MRI's brand-new Investment Accounting module, for calculations; and Cougar, for investment modeling.
These IM capabilities represent a particularly exciting development, as the second of these—MRI Investment Accounting—has gone into general release from the beta phase just this past month, and already it is rightfully generating a ton of buzz in the IM community.
Budgeting & Forecasting. Version X.4 also includes major enhancements to delight its Budgeting & Forecasting (B&F) users, such as:
Usability improvements
Straight-line rent
Increased flexibility for expense allocations
B&F added to MRI Go search capability
Three reports now available to use at a consolidated level: annual budget comparison, pro forma detail report, pro forma summary report
Workbook approval can be done on multiple budgets (rather than budget-by-budget approval)—a huge time saver!
Calculated totals have been added to occupancy/vacancy reports, recovery calculation reports, or monthly suite forecasts.
Plus, even more enhancements are on the B&F horizon, such as enhanced usability of general ledger view; an import/export tool that will use Excel; expanded copy and extend functionality; vacancy calculations; and lastly—and this one is huge—a wholly new B&F module for multifamily users.
Future Plans
More improvements are on the horizon for various parts of the MRI platform, particularly some that relate to Analytix, Workspeed, and others. But perhaps the biggest and most exciting project currently in the works at MRI is the development of a brand-new WebDesign 2.0. With all-new design tools that will be modern and responsive with a major emphasis on usability, MRI clients can anticipate a massive increase in customization possibilities. This new WebDesign will also include giving users the unprecedented capability of building reports directly from the web.
Closing note
In addition to our gratitude to MRI for organizing such an informative and productive few days down in the country music capital of the world, we'd also like to thank the good folks at Nexus who co-hosted "NASH-BASH," a fabulous party with us the second night of the "In Harmony" conference. Nearly 400 friends, clients, and partners joined us for our hit event, and our appreciation—especially to lead organizer, Nexus—runs deep.
Our aim is to optimize all that we learned in Nashville by ensuring that all our MRI-running clients benefit. If you were unable to get to Nashville this year and have some questions about current or future capabilities, never hesitate to reach out to us.
Here's to making more beautiful music together in 2017 and beyond.