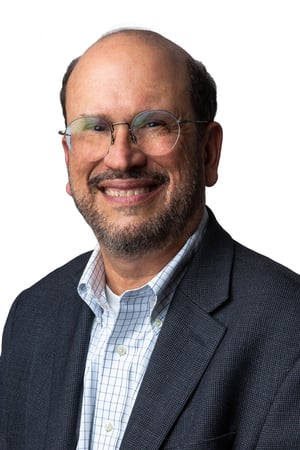 These days we are all asking a lot of questions surrounding COVID-19: When will it end? How bad will the economic outcome be? What will the new "normal" look like? Disclaimer: no one has the answers, but now is the time to take stock and start drawing roadmaps for the future
The current situation
Our hearts and prayers go to the families and friends who have lost loved ones over these last two months. The economic fallout from the pandemic crisis has landed most personally on the workforce, with millions of people having lost their jobs and sense of stability in the last month.
From a business perspective, the real estate industry might be the hardest hit now and into the future. Hospitality has been knocked out with no clear path forward. The retail segment, especially big department stores and malls, have at best a cloudy future.
Multi-family owners and investors are concerned about the ability of their tenants to pay rent, while office owners are wondering whether today's empty offices will result in a fundamental shift to teleworking. As leases come up for renewal, they may see both smaller footprints and lower rental rates.
Banks and mortgage servicers are concerned with the quality of the loans they hold and their long-term viability. Bond holders are concerned about the underlying mortgages that are the basis for their returns.
Right now, the outcome seems bleak. But we will all move ahead and come out of this with new perspectives on our lives and our businesses. The best thing to do in this turbulent time is to create plans to stabilize and then continue to grow.
The first steps to return
The  U.S. Chamber of Commerce  has said, "returning to work will be gradual, phased-in and will vary by factors such as location, sector, business type or size, and the health status of workers. It also will require continued social distancing, expanded use of personal protective equipment, and other counter-measures." While some states have started to reopen, those of us in major metropolitan areas know that ongoing social distancing, at least for the foreseeable future, is a must.
T
o Do's
:
We all need to remind our staff to practice CDC workplace recommendations including continuing to limit business travel and encourage virtual meetings.
Many of us will need to reduce our HQ and Satellite office headcount to allow for proper distancing. This will require intelligent scheduling and workplace architecture and design if we wish to rotate staff in and out of teleworking, rather than making rushed permanent decisions.
Moving forward with confidence
One thing we have learned from the COVID 19 crisis is that we may face changes in governmental policy with little warning. Uncertainty has always been the biggest enemy of any business and I think that this is particularly true about today's real estate industry. We are dependent on a complicated worldwide matrix of different investors, financial instruments, and markets, making it all the more susceptible to unforeseen disruption.
Getting out in front of potential challenges and obstacles means we will be nimble and able to react to changing situations dictated by natural and other disasters. Taking every opportunity to streamline goes a long way to ensuring business continuity in times of uncertainty. Beyond implementing proper data backup and recovery measures, we need to do scenario planning for changing policies and times. Teams need to be selected and trained to implement these scenarios. Leveraging technology to support the new workplace is an absolute must.
REdirect
c
an
H
elp you
Streamline
We can:
Review your business and technology practices to optimize what you currently have.

Make scalable recommendations on what you can do now and consider doing for the future.

Show you how Robotic Process Automation solutions can automate routine and repetitive tasks.

Offer direct user support for MRI and Yardi Users

on a contract or adhoc basis.
Introduce you to our tested partners offering a wide range of solutions for the real estate industry from Emergency Communications to Treasury Management
"Hoping for the best, prepared for the worst and unsurprised by anything in between" - Maya Angelou
In my opinion, this should be our goal now more than ever as we head into the next phase of this public health crisis and the financial challenges that loom and linger beyond 2020. Reach out to me to discuss what your organization is planning and how you can prepare your business for what's to come.