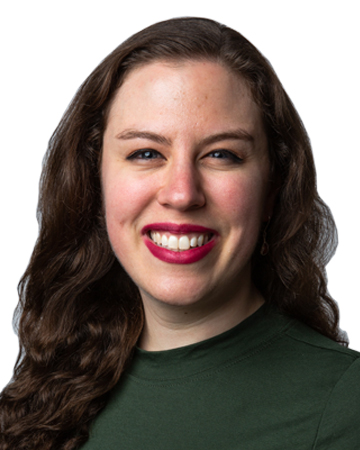 Article by
Project Coordinator
After more than two months of sheltering in place, many people are finding that their home life and work life have started to combine in ways that are not ideal. As our industry gets used to working remotely, it is important to remember that everyone is experiencing similar challenges. REdirect's team has been accustomed to an all-remote workforce for many years and is uniquely suited for the "new normal." We know that everyone's situation is unique in this unusual environment, and we hope some of these tips can be helpful in making your workday a bit easier!
Physical Space
One of the most important ways our consultants separate their work and home lives is by making sure they have a dedicated space in their home that can act as their remote office. Whether you have a true home office, or a dedicated setup at your dining table, the separate space helps to feel as though you are "at work." Here are a few tips for making your home office feel like a true workspace:
Make sure your workspace is a place you do not have to set up and take down every day.

Set out supplies like you would have in your office.
If possible, put your workspace somewhere with a door, so you can make more separation between home and "office."

Make sure you are not working from bed or from the sofa. The more you can make it feel like a work environment, the better.
If you didn't do it at the office, don't do it from your home office. This can include tasks such as laundry, cooking, errands, etc. These tasks add up quickly and distract you from your workday.
Take some time to mentally wind down at the end of the workday. Write down any tasks or reminders for the following day and leave it at your workstation to find the next time you "go to work."
Mental Health
Uncertainty and feelings of confinement are two major potential sources of stress. There are a variety of different strategies to stay well in these uncertain times, and of course, speaking to a professional is always a good idea.
For mental health and productivity, make sure to take breaks between meetings.
Be sure to take a real lunch break. Try not to eat at your desk, and focus on something other than work while you eat.
Get out of the house daily, even if it is only for a short time. This can be a walk around the block at the end of your lunch break, a dedicated coffee time in the morning, or an evening stroll. Even 15 minutes can have positive effects on your mood and health.
Avoid letting a full day go by without face-to-face interaction, especially if you are currently living alone. Try scheduling video calls with coworkers or clients.
Take more frequent, structured breaks than you normally would at the office. In the office, small breaks or changes in your environment happen frequently. Make sure to incorporate those into your day to keep yourself fresh.
Healthy Habits
With gyms closed, parks closed or crowded (making social distancing difficult), most of the workforce has seen a significant change in their physical routines. Schedules feel more crunched than ever before, and healthy meals are often one of the first things to fall by the wayside. Our consultants have come up with a variety of ways to keep themselves healthy while working from home.
Since you no longer have a morning and evening commute, consider spending that time on yoga or another form of physical activity. There are many free online resources you can find to suit your particular needs.
It can be tempting to work in your pajamas or roll straight out of bed and into your home office. Our consultants recommend showering, eating breakfast, and getting dressed in the morning as though you are going into the office.
If you took your lunch to the office, continue to make it before work so you can enjoy your lunchtime. If you are used to ordering in, try recreating some of those dishes at home. Having your lunch already made when you take your lunch break saves you time and allows you to have a more restful break.
Balancing Boundaries
There is no one-size-fits-all solution for managing boundaries, so finding a system that works for you is extremely important. As consultant Autumn Look says, "just because it works for a peer, spouse or friend, doesn't mean the same schedule will work for you. Everyone has to find their own rhythm."
When there is nothing forcing you to shut down and go home, it's tempting to work around the clock or on the weekends. If you have kids at home, you might need to do some work outside of working hours when little ones are asleep. Here are some suggestions of boundaries that work for our consultants. Hopefully, some of these will be the right fit for your situation.
Stick to the same hours you kept at your office, and make sure other people in your household behave as though you are "at the office" during those hours. It will be easier for everyone to stick to a consistent routine.
If you have others at home with you, set some ground rules about noise levels and interruptions.

Get some noise cancelling headphones and become adept at hitting the mute button.

"Turn off" at the end of a workday to maintain separation between work life and home life.

If you are able to set aside an area for a home office, leave that area and power down your computer to reduce temptation to keep working at all hours.
If you must continue to check emails later in the evening, set one dedicated time to deal with work matters and let your colleagues know when they can expect responses from you.

Make sure you take personal time at some point throughout the day. Our consultant Lori Flis says "I get my run in before work to get me ready for my day. My evenings are reserved for family."
If you have personal responsibilities that require your attention during the work day, block out times on your calendar to deal with non-work matters. This may mean beginning your day earlier, before others are awake to need your help, or repurposing an hour in the evening or on a weekend. Find the schedule that works best for your situation and make it a routine.
Whatever your situation at home, your routines have almost certainly been disrupted by the large-scale changes brought by COVID-19. It's important to cultivate empathy and compassion for yourself, your family, and your colleagues during this time. Don't worry if the dog barks or a toddler is tugging at your shirt and asking for juice during a meeting. Right now, everyone understands that we have unique co-working situations going on and there is more goodwill towards those types of distractions than there might normally be. Don't be too hard on yourself if you're grouchy, become frustrated with technology, or yell at somebody for interrupting a meeting. They will forgive you.
We hope these tips will be helpful for you, whatever your home situation looks like. As always, know that the REdirect team is happy to be a resource for you with business, technical, or remote working issues. Stay safe, and we look forward to seeing you in the office again soon!