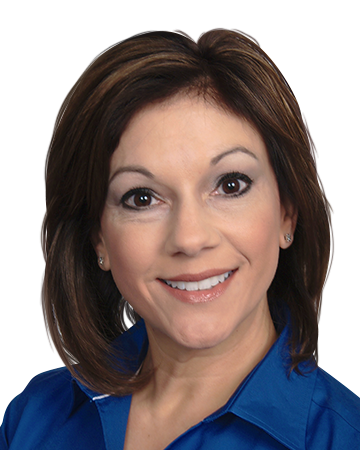 Article by
Manager, Consulting Services
Acquiring and then retaining residents over the long term can be a headache for real estate investors. Technology can play a crucial part in alleviating these pain points, allowing investors and operators to attract and retain new residents and to communicate effectively—one of the keys to long-term resident retention.
Two of the big players in the real estate technology market are Yardi and MRI, each with its own unique advantages. Before you select a software system, it's important to evaluate how each system may benefit your business needs. Here is a breakdown of some of the benefits of both as they relate to resident acquisition and communication.
How Yardi Helps Resident Acquisition + Communication
Tenant acquisition can be costly in terms of both time and money spent, and of course not every property manager is an expert in marketing. To help, Yardi's RENTCafé suite of products has the ability to employ social media posting, trackable ads, and drip campaigns, and it offers leasing tools to attract optimal residents. It also provides potential residents with up-to-date availability and pricing. This removes confusion and frustration due to incorrect information. The result is an overall better communication experience simply through automating much of the process.
Here are some additional benefits that come from implementing Yardi:
Provides real-time application screening.
Offers the option to manage renter's insurance for applicants and residents and the ability to restrict move-ins or renewals for those with expired insurance, if desired.
Allows residents to make payments, submit maintenance requests, and manage any smart home features through a secure online portal.
Workflows can be added to the system to route work orders directly to technicians, based on their skill set, and notifications can be added to notify managers or other team members when work orders have not been addressed in a timely manner.
Provides residents with concierge services available through an online portal.
Makes it possible to manage preventive, routine, emergency, and resident-requested maintenance tasks, which results in quicker responses.
The unit turn/make-ready process can be managed electronically.
How MRI Helps Resident Acquisition + Communication
Anytime automation is incorporated into a business it will reduce human error, improve workflow, and simplify processes. For example, utilizing MRI's Resident Portal can result in fewer residents feeling like their requests are going unanswered or that the communication is too slow, because MRI will send maintenance status notifications to residents who have pending maintenance requests.
Using MRI for your tenant communication creates more transparency. Residents have online access to make payments, view statements, and look at other lease-related information. This type of transparency leads to an easier flow of information and communication. When all these things are combined, it's easy to see how technology helps extend the churn rate of residents.
When it comes to resident acquisition, MRI offers a full marketing suite to attract new residents, including integration with Google Maps and social media channels. Here are some additional features that help ease resident acquisition by adding technology.
Conducts online reference checks and provides ease for the online renter to submit application fees and deposits online.
Provides a new resident step-by-step onboarding process, alleviating the confusion often felt by new residents.
Creates a sense of community—which can lead to greater resident retention—by utilizing portals to make residents aware of events and information related to community amenities.
After examining the benefits offered by both MRI and Yardi, it's easy to understand how technology platforms can address and even mitigate common resident complaints, such as the following:
Repair and maintenance issues, especially those that go unresolved
Health hazards and safety concerns
Payment disputes
Noise complaints
Pest issues and concerns
Managing complaints/violations
Lease renewals/terminations
Entry and access by management and staff
When it comes to adding technology to an existing business process, don't wait—technology may be the most important decision you make when it comes to acquiring and retaining tenants. Contact us for assistance with your technology needs—we're ready and willing to put our expertise to work for you.