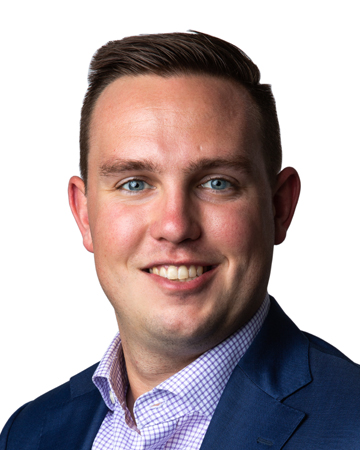 Article by
National Business Development Lead
As we move further into the digital age, it's important to understand that the real estate lifecycle operates differently than the PropTech ecosystem. PropTech is constantly evolving, and it may seem challenging for a real estate investor to keep up with the changes.
In a recent poll, 89% of investment brokers and 83% of mortgage bankers felt that the industry's evolution of technology is key to streamlining processes, and many reported that technology has a day-to-day impact.
For this reason, and several others, real estate investors can benefit from having third-party consultants, like REdirect, who understand the necessity of being nimble and staying abreast of the ever-changing technology as it relates specifically to real estate. Let's break down how working with a consultant can be a valuable asset to your real estate business.
1. Provide Clarity
Simply put, a top-notch consultant can help your company see the trees within the vast real estate forest, making the complex understandable. It's a consultant's job to know how to properly implement systems as well as see how a company is using its software and what pieces it could be using better. A consultant can bring the present state of your business into clearer focus, but their real worth comes through forecasting, strategic planning, and a depth of industry insight. And let's be honest: All of these are tasks that can take you—and your associates—countless hours to accomplish on your own.
If you've ever looked into the snapshots that Yardi or MRI provide, you have a small window into what a consultant can do. However, by hiring a consultant, you can have more clarity and an in-depth look at your databases. A consultant can make your company-wide accounting function better as a whole, handling all aspects of purchasing, budgeting, budget forecasting, and more.
Click Here for 5 Functions of Yardi You Might Not Be Using, but Should
2. Help Automate Your Systems
To come out on top of the competition in the real estate world, your systems have to be automated. That's a plain and simple fact. A first-class consultant can create automated processes that will reduce the possibility of duplicate information, correctly manage data to increase profits and performance, help with lead segmentation, forecast future real estate markets, and more, making your business more profitable and lifting a lot of the stress of running a business from your shoulders.
Robotic Process Automation is a great option when working in multiple systems or when your processes have multiple touchpoints. Automation can be tricky, though. It's wise to work with third-party consultants who can understand both: what your process and data goals are, and how to work within your software.
3. Make Data Actionable, Quickly
Third-party consultants are in tune with what's happening in both the technology and real estate spheres. This makes it easy for them to understand how to aggregate, visualize, and analyze unstructured data in a way that makes it more useful, giving investors the ability to make better, faster investment decisions. With this big-picture capability, and the systems we talked about above in place, a consultant can take your data and put it to work for you in the most profitable ways possible now and into the future. Kyriba is one example of a solution that helps you understand your data faster, maximizing your ability to forecast and utilize this data to propel your business forward successfully.
4. Unlock New Data
Relative to the previous point, many real estate investors can benefit from the utilization of new technologies as a way to unlock additional data, and a third-party consultant is the key to accomplishing this task. What new—and possibly unexplored—data are we talking about? Here are three types that might've been off your radar until now:
Environmental data: Anything that's related to the environment (CO2 emissions, air pollution, etc.) that can affect the profitability and sustainability of real estate now and into the future as environmental factors change.
Infrastructure data: Anything that's related to transportation (planes, trains, buses, highways, etc.), power consumption, cellular and broadband availability, and more constitutes important data to consider when making business decisions now and for forecasting into the future.
Points of interest: The location of theaters, shopping, grocery stores, and coffee shops, to name a few, can immensely affect your business's bottom line. A report from Zillow found that apartment buildings in Seattle located within a mile of specialty stores like Whole Foods and Trader Joe's appreciated faster than in surrounding areas. The same has been found to be true where Starbucks is concerned. Not having access to this type of data can basically leave you flying blind when it comes to making profitable, long-term decisions.
As people use more and more alternative data sources, the valuation process becomes more intricate. A third-party consultation can help your team tailor the criteria to quickly screen a deal. The ability for you to fully utilize new data, from whatever sources it comes from, especially as it becomes relevant in the real estate investing world, is an incredibly effective way to give you an edge in your investments and with your competitors.
Interested in exploring how a third-party consultant could benefit you and your real estate investing business? Complete our contact form—we'd love to connect!