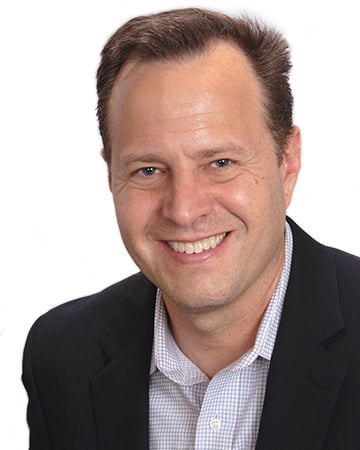 Our clients are sharp businessmen and women. They see the opportunity Yardi has to offer and they seize it: They make the initial investment in Yardi or upgrade to the latest version. But, often due to time constraints and other business priorities, the initial go-live only scratches the surface. We've seen it all before. They come back to us somewhat intimidated by the expansive suite of products and frustrated that they haven't fully realized the value proposition that initially sold them on Yardi. They don't know where to start or how to take advantage of this powerful software or its features, functionality, or add-ons without disrupting their daily workflow.
In response to this increasing commonality among clients, we created a workshop-based approach to system optimization. This highly personalized model is designed to fit into our clients' hectic schedules. It's broken down into a flexible, easy-to-digest format. We first conduct an operational assessment, meeting with the client and interviewing different teams and key personnel to review their current processes, specific challenges, and the business's nuances. During this interview process, we confirm the vision for their department and identify areas for technology-enabled process improvement.
At the conclusion of the operational assessment, we create a presentation offering a high-level gap analysis, recommendations on best practices, and a feasibility assessment. One of the major benefits of our workshop-based approach is the comprehensive roadmap we provide, expertly prioritized based on a combination of cost/effort, business needs, and dependencies between Yardi modules. This timeline is conducted in four possible phases with estimated blocks of time required to achieve each goal:
Phase 1 (Foundational):

This phase is aimed at correcting and maximizing the client's use of the Yardi modules they currently use, such as unit setup review, reconciliations, recurring JEs, and current Yardi Saas permissions. This phase pinpoints the best policies and procedures needed for tackling these areas.

Phase 2 (New Features):

This phase is geared toward educating and instructing clients on how to use Yardi features, procedures, and new process integrations. We use the client's current license to get them up to speed, ensuring they are taking advantage of every item they are paying for including debt mortgage, fixed assets, preventative maintenance, management fees, and 1099s.

Phase 3 (New Modules):

Implementing a new module can sometimes be a slightly larger undertaking. Therefore, after we have accomplished some quick wins with foundational corrections, and the implementation of new features, this phase might identify new modules that the client doesn't currently use or license, and help to determine if there is a sufficient value proposition, then Implement the new modules. These might include PAYscan, Orion, Advanced Budgeting & Forecasting, and Yardi CR.

Phase 4 (Reporting

): Once processes are running smoothly in Yardi and the appropriate modules are implemented to gather critical data, the report phase can focus on best use of standard reports, setting up KPIs and the identification of needed custom reporting.
Our workshop-based system optimization is designed for flexibility and customization, producing timelines that can range from a few short weeks to a comprehensive year-long project. Clients can also opt out of certain phases based on their priorities and key dependencies. The other obvious benefit of working with REdirect is our independence from software providers and our delivery of a holistic, unbiased assessment and a tailored solution based on these findings.
At the end of the day, we understand that implementing a real estate property management and accounting system is a significant event that requires an investment in both time and finances. We recognize that it calls for a strategic, educational approach by the right team of industry and systems professionals. The solution must fit each business's needs and schedule, and empower its employees quickly so that they maximize their investment. Our new service does just that.