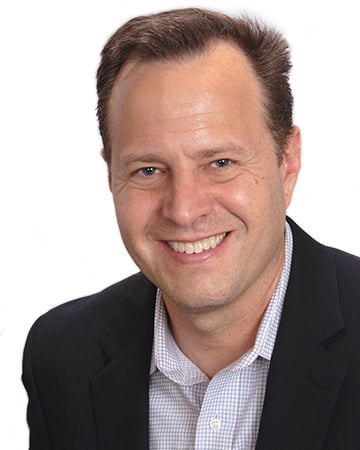 Fresh from a private, three-day, intensive workshop on Yardi's Investment Management—where only five other consultancy firms were invited, along with REdirect, to participate—we spent the first half of this two-part blog discussing the important changes and additions to the back office capabilities of Yardi's IM solution, a unique "investor-to-lease" platform specifically designed for real estate private equity management.
Now, Yardi has busted through the proverbial office wall and is on the verge of revolutionizing front office investor relations in the way it has boosted investment accounting capability.
Formidable Front Office Capability
Yardi's InvestorPlus tool provides a robust Customer Relationship Management (CRM) solution for the full investor/investment lifecycle including fundraising, acquisition/disposition management, investor relations, and dashboards to visual performance.
InvestorPlus isn't just a useful CRM tool for fundraising purposes, but also managing those relations long after the investment has been pledged. Relying on a stand-alone CRM system such as Salesforce, which lives wholly separately from your core database, could lead to redundancies, wasted effort, and—at worst—can result in embarrassing errors. By utilizing Yardi's integrated CRM tool, you can be confident that your investor communications are drawing from the most reliable and up-to-date information—from their kid's birthday and dog's name to how satisfied they were with their last distribution.
Beyond this comprehensive ability to track all the details of any given prospective or existing investor, Yardi's real big push is in its investor reporting capability.
Now, for the first time, real estate investment managers can drill all the way down into any given investor's portfolio. And we mean all the way down: into the funds, into the properties, down to the individual lease, and even access real-time information on whether the rent has been paid this month on any given unit. In other words, InvestorPlus doesn't just give you a map of any given high net worth individual; it's like deploying Google Earth to show him the weather pattern… or his house.
Yes, there are several other tools out there with this type of comprehensive, drill-down capability—such as Investran and eFront—but none of these competitor products were developed specifically for real estate investing, which, as any RE investment manager knows, has its own quirks and perks that must be properly considered.
Next on Deck: Limited Partners
Yardi's explosive growth in the IM space isn't over yet. While Yardi provides an Investor Portal to help investors understand performance, Yardi professionals have recognized that Limited Partners (LPs) want to understand their asset performance, to slice and dice the data in whatever ways they want, and be given the tools to do it.
"What we see is a deep desire to understand the health of the underlying asset," explained Robert Teel, Senior Vice President of Yardi Global Solutions. "What is my tenant's exposure to technology? Or what is the internal rate of return on the regional mall I acquired two years ago? Only a real estate-focused platform like InvestorPlus can help answer these questions."
A Platform This Powerful
It is our job—and not the job of your IM firm's accounting manager, or even that of your CTO—to keep on top of the evolution of Yardi products and their functionality and their direction for the future. Remember, even seemingly minor configuration errors can lead to relatively major performance issues on some key calculations.
The main takeaway is that maximizing the capability of a platform this powerful is a significant task, and rarely one that can be best met in-house. So whether you've long been using Yardi in your back office or you're entirely new to Yardi as an investment management tool, making sure that your IM firm is using the best of the best—and to the best of your capability—is imperative.