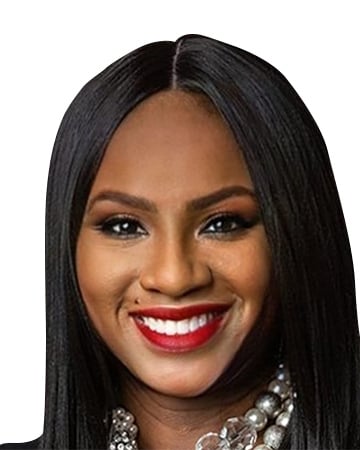 Article by
Industry Principal, Affordable Housing
Property Management business processes touch many functional areas including leasing, tenant management, utility billing, G/L and accounting, vendor compliance, maintenance, and construction. Many owners and managers have a main property management (PM) software system to manage these business processes, but do not use it to its full potential. They also use ancillary systems and processes that are disconnected from their main PM software system.
In order to optimize the technology you pay for, you must review business processes, review modules used in your main PM software system, identify gaps, and streamline your processes.
Review Business Processes
The first step to optimizing your PM software system is to review your current business process by identifying the software/systems, interfaces, services, and manual processes that are being used. This review will necessitate formal documentation that will take some upfront time and effort but will become invaluable in the long run.
Conducting a formal Business Process Review (BPR) includes several interview sessions with a core team of subject matter experts, including executives and managers, who have extensive knowledge in each functional area of your business. You can utilize a consulting firm to lead this effort and use them to coordinate schedules, record responses, and document processes.
When conducting the BPR, have a separate session for each functional area. Be sure to document information collected in each session and cover every department, role, resource, and task involved in each functional area. The goal of this BPR is to review and document the usage and effectiveness of your property management software systems, interfaces, and ancillary products and services.
When reviewing a process, you want to identify:
What works well about a process
Roadblocks, gaps, and inefficiencies
Software systems and interfaces used and in what ways
All third-party services employed
All manual processes performed outside the software system(s) or interface(s)
How data flows in and out of the PM software system
You may want to home in on the pain points expressed by any of your interviewees. In the article, How to Conduct a Business Process Review in 4 Steps, Lanrex offers the following questions when interviewing staff during BPR sessions:
What in the process is broken?
Which steps in the process create roadblocks?
Which step requires the most time to complete?
Which step causes the most delays?
Are there any steps that cause costs/resources to go up?
Are there any steps that cause quality to go down?
Identifying bottlenecks and eliminating or minimizing pain points can increase efficiency. Increased efficiency and higher productivity lead to higher profit and growth. And, more fully leveraging your existing technology can improve your return on investment by using what you already paid for.
Review Modules Used in Property Management Software
Once you have conducted the Business Process Review, you can do a review of the modules, functions, and features utilized in your PM software system and interfaces. In this review, determine how each module, function, and feature is being used by each department, functional area, and role (the same ones you covered in the first step of the BPR).
During this second review process, determine if the module, function, or feature is being used as designed or if full functionality is being utilized. This process should include system walk-throughs or demonstrations. Ensure that every step is reviewed and documented, including functions used, reports run, interfaces, and offline tools utilized.
If you completed step one on your own, this second step would be a good time to engage with a consulting firm who knows your PM software. It can be difficult to identify requirements and perform a functionality assessment of your software modules if you don't have that software expertise on your team (or those who do have the expertise are too busy with their day-to-day to perform the review).
Create visual process maps or flowcharts to illustrate each process. Using a process diagram that outlines the system and interactions, inputs and outputs as well as users, and how they all work together is helpful to get a high level overview of the system's major functions and perhaps some gaps as well.
Once you have your processes and modules mapped out and documented, you'll be eager to start implementing changes. There likely will be a few key points that stand out to you as "must-address" action items. Hold tight! In the middle of your BPR is a glorious moment where you will be able to create a vision for the future of your processes and technology and take the necessary steps to crafting an efficient and streamlined system for your team.
Keep an eye out for my next post, which will detail the next steps to optimize your PM software. If you are eager to get started, as always, feel free to reach out. Optimizing business processes and software systems like MRI and Yardi is our bread and butter and we'd love to work with you.