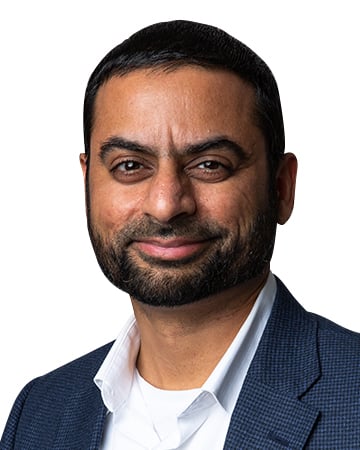 The Tech Disruption Trend in RE
Applying machine learning, intelligent systems, and artificial intelligence (AI) to real estate software is becoming increasingly more prevalent in the RE industry. According to "Forbes," this tech disruption trend will influence everything from property valuation to property management and everything in between.
AI for Property Managers
In particular, facilities management and tenant portals are seeing heightened use of robots, chatbots, and AI to offer renters better service with automated maintenance workflows for work orders, progress tracking, and even billing and payment.
Here's a scenario: A tenant's dishwasher is on the fritz, so the renter text alerts management. The tenant then receives an automated response from a chatbot communicating what the next steps are, and the AI automatically creates a work order for the vendor.
Voice technology is also becoming the next big thing in terms of intelligent property management, permitting tenants to pay rent and make maintenance requests by voice command—similar to Siri for Apple iphones or Amazon's Alexa.
Deep Learning & Data Entry
Gone are the days of machines wielding their computing power to crunch mind-blowing amounts of data or predict outcomes with an inflexible algebraic formula.
Instead, today's AI is founded on complex learning algorithms that allow machines to grow smarter and perform more accurately over time—the essence of machine learning. One company, Leverton, is successfully leveraging this Deep Learning technology to address pain points for real estate companies.
Robot Brokers
Robocop? Try Robobrokers! According to the "Wall Street Journal," today's brokerages are turning to robots to handle tasks like property tours, accompanying videos, and creating floor plans.
VirtualAPT—a Brooklyn-based tech company that develops autonomous robots that capture 4K 360° videos for industries including real estate—has been making realistic property tour videos for clients including Douglas Elliman and Stribling & Associates. Agents are even using virtual reality to offer prospective renters a tour of apartment or home without ever meeting in person.
REX, a California-based real estate agency, has robots at each seller's property to answer potential buyers' questions and to collect information their information before leaving. Zenplace, also in California, employs robots that allow agents to give tours to clients remotely while projecting that agent's face on the screen.
The RE Tech Movement
As AI and machine learning clearly appear to be sticking around for the long haul, emerging supreme in the real estate software arena, it is evident to us that this disruptive tech trend should more accurately be dubbed a real estate technology movement. Thus, it's very important that industry professionals implement this technology not only to take advantage of its benefits, but also to stay competitive in the market, and of course to make it easier for prospective and existing buyers to do business with you.