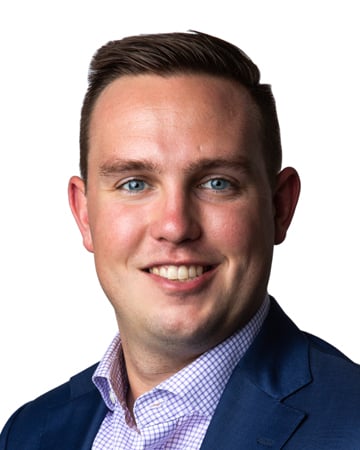 Article by
National Account Executive
We're back from the Yardi Advanced Solutions Conference (YASC) in San Diego and we have a lot to catch you up on. This sold-out event was Yardi's biggest conference yet with 1,850 attendees. Bustling with top real estate professionals, executives, and tech whizzes, this three-day event, held Sept. 13 through Sept. 15, offered up some stellar insights, lessons learned, and amazing networking opportunities with some of the industry's finest. So let's jump right into what we took away from this banner event!
Welcome to the Yardi Party
Yardi now employees 5,500 industry professionals, boasts 5,500 clients—535 new ones—and up to 250,000 daily users on its cloud servers. Ninety percent of companies in attendance are using Voyager 7s (or 3,800 Yardi clients)—which is an amazing feat—and 90 percent of all Voyager 7s users are satisfied with the product. Nearly 1,600 clients are using the Procure to Pay suite; 4.4 million units are now on RENTCafé along with 400,000 leads, and more and more eSignatures. Currently, RENTCafé has more than 143,000 eSignatures, and is really spearheading online leasing.
Oh, and this just in: Yardi Voyager 8's release has been slated for 2021. The release dates between Voyager 5 and Voyager 6 were a decade apart. With the release of Voyager 7s just a few years ago, it's looking like Yardi is making bigger changes quicker. We're really excited what the company has in store for us.
2. Sharing is Caring: SharePoint Document Management
More than 70 percent of Yardi users are using Sharepoint with Microsoft Office 365. Rather than compete with that, Yardi decided to find a way to integrate with it. Now, instead of attaching a document locally on your Yardi instance, you can link it to your SharePoint database. Twenty-two objects, such as a lease, property, or vendor, can be linked. The other good news is: If a client already uses SharePoint, you can migrate documents from existing libraries to Yardi SP online, which takes about four to eight weeks.
3. Yardi's Rising Star: Orion Business Intelligence
Great news! Yardi has streamlined its implementation plan for Orion Business Intelligence. In two short weeks over the span of six meetings, the Yardi team will cover topics like Voyager user configuration, financial measure mapping, other mappings, dashboard administration, Orion's tabular data model, and widgets.
We're excited that implementation is just a short sprint, but that being said, it's hard to keep up when you're running at full speed. While you will be able to "get started" in these two weeks, you may not get as much training as you need on all the customizations that can be done. We're experts in this field and can come in once Yardi has completed implementation and help you tailor the product with data pumps and custom widgets based on your business needs.
In addition, here are a few other bells, whistles, and updates we thought you'd be interested in: With Orion Business Intelligence, you have the ability to bring in external databases and data objects outside of Yardi; Orion's tabular data model takes a copy of the database in Voyager so you can do calculations in Orion, giving you much more flexibility with your calculations without affecting your primary Voyager database—it's really cool. Finally, we know there has been some frustration around upgrading plug-ins and widgets consequently disconnecting themselves. Yardi addressed this at YASC San Diego and said this won't be an issue moving forward—a major relief.
4. The Deal with Deal Manager
There's a new product in town. In May, Yardi released Deal Manager, a deal management CRM-like tool for commercial brokers and leasing managers. Still in it's infancy, just a few clients are using it. You can review your suites, deals, and properties, and there is some search functionality. Also of note is that Yardi Deal Manager is being developed on a new coding platform, AngularJS, which promises to ease the process of updating code (or versions of the product.) As of now, it's still pretty basic, but for those interested in this type of functionality, it is definitely something to keep an eye on as it develops over the coming months.
5. YSR—Why Yes, Please
One of the major themes at YASC San Diego was Yardi Spreadsheet Reporting and SQL Server Reporting Services (SSRS). The simplest and most important takeaway is that the company is focusing on enhancing Yardi Spreadsheet Reporting, adding more functions to this important tool so it can be used as Yardi's standard reporting product over SSRS. SSRS will be used for reports that require more complicated formatting.
6. The Almighty RENTCafé
There are now a whopping 4.4 million rental units on Yardi RENTCafé, and with the product continually growing and improving, we can see why it's such a success. Just recently new "affordable" features were added, making it easier for prospective tenants to finding the housing right for them. New affordable features include a compliance page narrative that confirms tenants as eligible for affordable housing before they pay the application fee; stats on how long it takes to apply and the process involved; and a handful of self-services features such as an income calculator worksheet for the applicant, and a report that RENTCafé users can run to see which applications have been deleted to monitor if any applicants have cheated. On the other side of the coin, RENTCafé offers resident screening, adding predictive analytics that can forecast risk of prospective residents.
We also had the opportunity to attend the RENTCafé CRM Insider client panel, a great session that helps us talk to our own clients about RENTCafé—their points of pain as well as progress. We came away with the following from this panel: Users loved the ability to automatically send addresses to the internet listings service; they love ability to set up automated followups in the form of an email or text or even set up reminders for personal followups after a prospective client visits their site and asks a question or fills out a form; users also adore this feature that sets up tours based on a broker's availability rather than them manually going back and forth with a client; finally, they love that chat transcripts are now saved and easier to access. Additionally, we learned here that role distribution is being changed. 7. Pros of Going with The FLO
Yardi's FLO (Forecast Leasing Options) is pretty awesome, if we do say so ourselves. Yardi FLO allows you to forecast five to 10-year projections on leases. It pulls in real-time data—which is amazing—but can prove to be challenging when reworking your budget. (Yardi is working on a feature where users can toggle this function on and off.) It offers bulk renewal assignment assumptions, and one big advantage Yardi FLO has over the old MLA approach is that you don't have to have commercial permissions. Yardi FLO also offers at-risk column and rows filters. For example, if you have a high-rise with 300 leases, you can easily filter a lease termination coming up within the budget term.
8. Investment Management: Save the Date
The newest version of Yardi's investment management is slated to launch October 23. To date, Yardi is the largest player in the real estate investment management space. At YASC San Diego, we attended every advanced investment management (IM) sessions available as well as the focus group to learn as much as possible about this important aspect of the real estate biz. At the end of the three days, we walked away with so much knowledge regarding new features like batch management, capital processing, capital transactions, partner transfers, and updates about the new menu structure and display types. We wouldn't do Yardi justice by summarizing it all in a paragraph in this blog, so, we decided to write up a separate post focusing exclusively on investment management news and insights! So sit tight, that blog is on its way.
Until The Next YASC
Each YASC, we walk away with so much helpful information. We walk away inspired and energized, excited to help our clients use Yardi products to the best of their ability and far beyond. It's our mission to help our clients understand this technology to help their companies become more efficient and thrive. We hope that this blog offers a little bit of that energy and insight. Until the next Yardi party…!