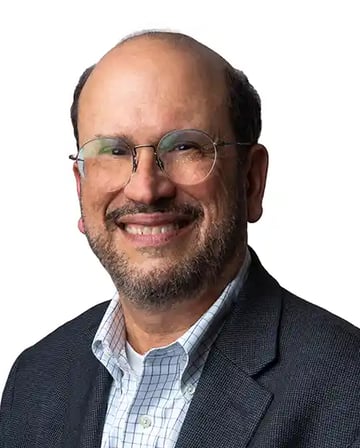 REdirect's NYC Takeover
This spring, the REdirect team took New York City by storm with our two-day annual summit. Each year, we bring together our team members from around the country to learn from one another, brainstorm solutions, and exchange ideas to hone our skills and empower ourselves as industry-leading real estate technology consultants.
Each time, we review the previous year's performance, share company news and updates, and celebrate our successes—our growing team and new and expanding partnerships. Our theme this year was "Be Extraordinary," and encapsulates our commitment to growth, improvement, and client satisfaction. Our focus this spring was to fine-tune our implementation and project methodology, and strengthen our core mission and values with our three-year plan, Vision 2020.
Certainly it couldn't be all work and no play. So, of course, we spent some good time team building as well. This year, we celebrated with a dinner cruise around Manhattan. The crisp spring air, spectacular mango sunset, and clear views of Lady Liberty were a perfect backdrop to a fantastic evening.
Our Growing Team
This year's summit was buzzing with enthusiasm, new faces, and fresh perspective as our team grew to 30. In the last 11 months, we added 11 new team members! Hailing from strong and diverse backgrounds in real estate investment, financial analysis, and IT from powerhouses like Hightower, Cushman & Wakefield, and CBRE, we're thrilled to see what opportunities this will afford us in the very near future. In the last year, we've hired a manager of technical services, project coordinator, and added four members to our consulting team, two to our technical team, two to our support team. Go, team, go!
New RE Tech Consulting Partnerships
Full-Service Consultants for Nexus Systems
We did a big happy dance to live music on our dinner cruise in celebration of the four new partnerships. The first is Nexus Systems. Formerly, we served in a project management role, bringing Nexus in to perform product implementation, but now we're spearheading the process ourselves—from start to finish. We're excited to be able to help our clients in this new and elevated capacity.
RealPage Asset & Investment Management
With RealPage, we began our partnership a few years back, helping clients implement its budgeting tool product. Today, the relationship has matured into something much greater. We are proudly one of six certified Asset & Investment Management software solutions consultants, which includes RealPage's Investment Accounting and Portfolio Asset Management products.
BuildingEngines Full-Service Consultation
BuildingEngines—a leading Building Management System that helps commercial real estate owners and managers provide tenant service, building maintenance, and risk management—is the third new consulting partnership we've established. In fact, our BuildingEngines partnership officially launched this April! We will now be implementing and supporting its solution for our MRI, Yardi, and RealPage clients.
A little bit about this software solution: BuildingEngines' tenant service functionality improves tenant satisfaction by allowing self-service maintenance requests and the ability to track them in real time. It's building maintenance provides automated preventative maintenance and inspections, extending the life of building equipment and structures. And it's risk management allows the owner/manager to track tenant insurance certificates, log incidents, track visits, and manage Fire and Life Safety. Pretty cool stuff, right? We thought so.
Managed IT Services
We also celebrated our newest partnership with QualIT One, a leading Managed IT Services provider specializing in real estate. We're thrilled to be able to extend these valuable services to our clients in an effort to streamline their workflow, save them money, and increase their efficiency. Our new Managed IT Services include infrastructure management, virtual CIO (chief information officer) offerings, and unified communication such as desktop, email, and phone tech support. We're now your one-stop shop for real estate technology consultation and IT support!
Cheers to the Next Three Years
With our Vision 2020 plan, these exciting new partnerships, and new products from MRI and Yardi—like MRI X's Investment Management suite, MRI X Budgeting & Forecasting, and Yardi Voyager 7s's Investment Management—we couldn't be more ready to take on the real estate technology world. Go on, try us. If we can help you in any way, or you're as giddy as we are about our expanding footprint and would like to learn more, please call us at: 212-220-8601.