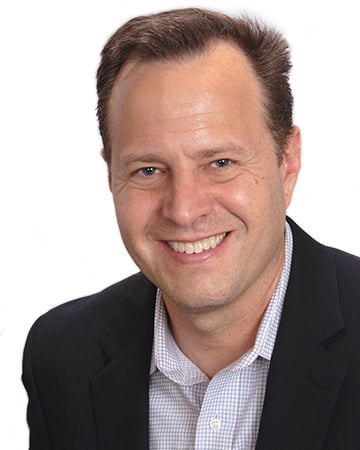 Investment Management firms have a wealth of information and data at their fingertips. Applying big data principles to slice and parse data by region, asset type, etc., means analyzing large data sets, both structured and unstructured, to increase ROI and make proper predictions for future investments. The easy part is knowing that you already have a lot of data; the harder part is knowing how to use that data in meaningful ways.
The benefits of big data:
Big data allows us to look at

unstructured

data, which allows users to analyze a wider variety of sources (including sources such as images, language, speech, etc.) and solve more complex problems.

Big data allows us to compare data that might not have been viewed as related in the past, offering an almost infinite number of uses and applications for business and business growth.

Big data offers unlimited options. Users can compare anything on an x/y axis and interpret it endlessly.
Big data can help you get to the root of why one asset is outperforming another. When we know the "why" of things, we can take better and more informed action to replicate that success elsewhere. It's through this predictive lens that big data is having a major impact on the real estate world.
Find Your Starting Point
It's easy to get caught up in the almost endless options available for big data comparison and interpretation. The most important—and trickiest—part of putting big data to use is identifying what is the most crucial use for your business now. Big data aficionados recommend the following:
Find

one

problem that you think you can fix and move forward with that

one

solution.

Ask specific questions in order to get both answers

and

results.
Addressing those points will help you create a starting point. It will also allow you to identify which outside sources you'll need to incorporate into your analysis.
Advancing Your Data Usage
While data is your most valuable asset outside of the properties you own, many companies don't know how to make use of the data they already have. Once you've identified your starting point, you'll want to compare your data to external benchmark data such as performance indices, demographics, and market data. Once you understand how to make use of your data in addition to external data, you will have a great competitive advantage.
According to a recent study, 60% of predictive power comes from nontraditional variables like proximity to a point of interest (e.g., a four-star hotel) and dispersion of points of interest (e.g., number of coffee shops within a specific distance). We know that real estate prices don't exist on their own. They are driven by community features that are represented in nontraditional variables. What does this mean for big data? In Boston between 1997 and 2014, for example, homes within a quarter-mile of Starbucks jumped 171%— 45% more than other homes in the city, according to a 2015 Zillow report. Analyzing these nontraditional variables is taking what you already know about community offline and using it to your advantage through big data analytics.
Many of these data points can be analyzed through machine learning, eliminating time spent sifting through endless sheets of data points manually. Developers can utilize these types of hyperlocal data points alongside market forecasts to generate predictive measures quickly, maximizing your investment opportunity.
Normalizing data is an imperative and often tedious first step in getting to the point where brilliant analysis can take place. While there may be a 360-degree view of an asset, that data may be tucked away in several different and unrelated systems. Robotic Process Automation (RPA) is a tool that can be used to relate data so that it can be accessed as a holistic data set (thus usable by machine learning and traditional BI tools). RPA can also be used to augment human process, ensuring that the data continues to remain normalized (related) and ready for analysis.
In addition to creating investment opportunities, expanding this application can allow investors to:
Understand when to divest assets

Understand what markets may be outliers by holding their value in a declining market
And while data has countless uses and interpretations, it still needs that human component to function optimally. A business analyst superhero can interface and help identify what questions need to be addressed through data analytics, use the data to make profitable decisions for the future, and more. The human component of your big data plan can simply make the best use of your big data and get you the competitive advantage that is crucial to surviving in today's market.
Need help navigating your data or any part of your real estate management business? We've got the knowledge and experience to help you take your business to the next level and beyond; contact us and let's work together!