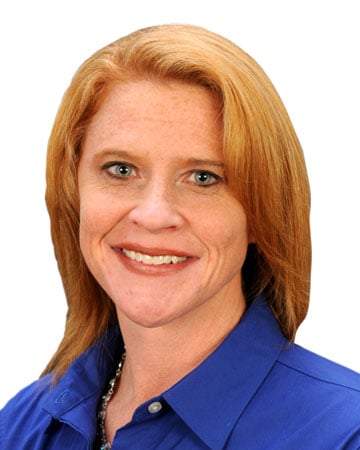 Article by
Sr. Consultant
MRI Ascend, the annual MRI Software users conference, took place in Cleveland, Ohio, from October 17-20, 2021. MRI was founded in Cleveland, and the company's headquarters remain in the Cleveland area to this day.
We were delighted that eight members of the REdirect team were able to attend MRI Ascend 2021. We also had a REdirect booth at the event and hosted two sessions, in which we covered Robotic Process Automation (RPA) capabilities and using Excel in conjunction with MRI data by way of Spreadsheet Server.
Seeing many of our REdirect clients in the same place, and getting the chance to reconnect with people we have known for many years, was a wonderful part of the experience. After 18 months of so many virtual events due to the pandemic, there is nothing quite like being in person with so many clients, colleagues, and friends.

The REdirect team at our MRI Ascend booth
This year's event also celebrated MRI's 50th anniversary. The PC had not even been invented yet when MRI launched in 1971 and set out to revolutionize the world of real estate software. MRI has come a long way since the days of processing clients' paperwork and creating reports using an IBM System/360 Model 20 mainframe, mag tapes, punch cards, and disk packs.
Of course, technology has advanced by leaps and bounds over the past half-century. But the heart of MRI—a focus on client success and a hunger for innovation—remains the same. I was surprised and amused to see myself in one of the pictures featured in MRI's 50th-anniversary video, taken sometime in the 1990s while working in the client support department at MRI! We were thrilled to be able to celebrate MRI's anniversary with the team and so many of their clients and users.
Read on for a few highlights from our visit to MRI Ascend 2021.
Sessions of Interest
A highlight of the conference was a session about an introduction to the new MRI Import/Export functionality, a newly released tool that helps make bulk data moves quicker and easier. We learned about how the tool works via demonstrations on client organizations' data, and we were pleased to volunteer to try it out in REdirect's own testing environment.
The only other import/export functionality available right now is part of the Windows suite of products, which has its own limitations (notably around security), as well as a custom offering available via MAX, so we were excited to learn about this innovative new tool, which appears to be a much more user-friendly option for our clients.

REdirect's Jason Schedler presenting on RPA
Our two sessions were well-attended and well-received. We were pleased to share our insights into Robotic Process Automation in the demo theater, where we showcased some real-world solutions that real estate businesses can use. If you'd like to learn more about RPA and its applications in real estate, check out this post on our blog. You can also register for our next RPA webinar on November 10.
Sam Protzmann, one of our national account executives, also presented a session on how to build a rent roll report using Excel and your MRI Software data.
On the second day, Archie Griffin of The Ohio State Buckeyes and college football's only two-time Heisman Trophy winner, opened the day as the keynote speaker. Aside from being from Columbus and a Buckeye fan myself, I found him inspiring and motivational and left the session fired up to do my best in every aspect of my work.
When we go to conferences, we usually learn at least as much outside of the formal sessions as in them. A few notable topics of conversation were recurring themes this year.
There was a lot of discussion around bank reconciliations. In particular, many users were impressed by the ability to upload a file from their bank statements and have MRI auto-match those items with items that were already in MRI. Though a few teething problems are still being worked out, particularly around lump sum amounts that may not align directly with bank statements, this is a promising development and one that clients are very interested in.
If you'd like to learn more about automating bank reconciliations and bridging any gaps left by MRI's capabilities, check out this blog post by Jonathan Bias.
We also got the opportunity to learn about some of MRI's most exciting and newly released features from the past 12 months. For example, the new inter-entity matrix and the ability to create accruals were two things attendees got very excited about.
If you would like to learn more about these or any other new MRI features, you can get in touch with MRI directly or reach out to a member of the REdirect team for more information.
What Makes MRI Ascend Special?
The best thing about in-person conferences, for us, is having the opportunity to connect with so many successful and knowledgeable people in our industry. MRI Ascend brings people together from all across the real estate industry and allows us to share knowledge, best practices, and learnings to make all our businesses more successful.
Most of us know that relationships are the most important ingredient for success in business. Attending events like MRI Ascend gives us an opportunity to maintain and build upon those relationships. For me, it is always a highlight when a former client greets me like an old friend.
We'd like to thank MRI for inviting us to be part of this conference again in their anniversary year. We are already looking forward to the 2022 event!
Want to Learn More About MRI?
Whether you're considering implementing MRI Software for your business and want to know if it's right for you, or you're a long-term MRI user looking for some support with the newer features, we can help.
Our team has decades of combined experience in implementing, using and making the most of real estate technology such as MRI Software. Get in touch today and we will be pleased to discuss how we can work together to support your business goals into 2022 and beyond.