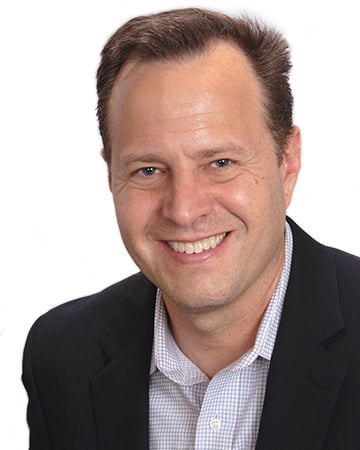 It's no secret that integrated real estate software solutions like Yardi or MRI have become the industry-standard for property managers and real estate investment firms. The ease of reporting, the dynamic data integration, and the rest of the time- and money-saving features beloved by landlords and investors across the country are hard-to-resist siren songs of reduced costs, eliminated redundancies, smoother workflows, and higher profits.
But before you take the plunge into a new property management platform, there are three key, inalienable truths with which you—and your team—must grapple.
1) Implementation is messier, more complex, and more time-consuming than you imagine.
The vendor sales team probably warned you that implementing their state-of-the-art software system is more than simply downloading a file from a cloud somewhere and hitting "Go." You may even be relatively aware that customizing the system and entering your data will be a time-consuming chore. But how bad can it be, really?
Unfortunately, without the guidance and assistance of trusted advisors who have traversed the implementation path (preferably many times over), it could be really, really bad. As in: mission-disruption bad.
Business-critical software implementation can take anywhere from a few weeks to a few months (or even many months), depending on the size of your portfolio, the city (or cities) in which you operate, the diversity of your properties, and the state of your current data sources, for starters. The more time you spend setting up your system, the less time you can spend on your day job, which may suffer as a result.
2) ROI is not guaranteed.
This sad possibility is a direct result of underestimating the inarguable veracity of #1, above. All too often, firms who misjudge the complexity and duration of implementation fail to appoint a go-to person on their team responsible for overseeing the process and moving it along. If there isn't someone who dedicates focused time and energy into the implementation, if it is considered by the team as something they will just "do on the side" of day-to-day operations, you are more likely to be tempted to cut corners or seek shortcuts. And that is a surefire way to minimize the return on investment and undermine the bottom-line.
Beware, too, the very real risk of "implementation fatigue," the all-too-common plateau that users hit after they've finally gotten their core management and accounting functions up and running. Out of sheer exhaustion, other modules and advanced features get relegated to the back burner—sometimes indefinitely—which also undercuts ROI.
5 Functions of Your MRI Software You Aren't Using (but Should)
5 Functions of Yardi You Aren't Using (but Should)
3) Vendor help desk support can only answer your technical questions.
Who better to understand the ins and outs of a new software solution than the company that makes it, right?
Wrong.
Support desk help may be the gold standard for understanding the coding and scripts that built the back-end of the software system, but they do not necessarily have the market intelligence or business acumen that you need to make this product work for you.
Your company has its own set of challenges, resources, and quirks, and despite the sophistication of these real estate software solutions, they may not be designed to conform to each of these attributes through standard processes. Creative workarounds are needed more often than you think, and the typical tech support staff may not have the industry experience to either recognize and appreciate your unique needs or challenges, nor be able to craft innovative, out-of-the-box solutions for them.
*****
As bitter a pill these facts may be, swallow them you must. In this age, not implementing an integrated real estate software solution will cost you far more money in the end than continuing to use static, disparate, and patchwork programs and processes. Prepare for implementation sufficiently so that you are not blindsided by its difficulties. Talk to colleagues who have taken the implementation plunge and have come out the other side (and lived to tell about it). Finding the right advisors to guide you down the implementation path is a key first step.